events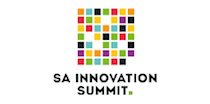 South African Innovation Summit
September 6, 2017 | Cape Town, SA

The SA Innovation Summit is a platform for nurturing, developing and showcasing South African innovation. Annually, the Summit offers numerous opportunities for entrepreneurs, innovators, thought-leaders, policymakers, inventors and investors to drive innovation in South Africa and inspire sustained economic growth. Each year offers various lead-up events with the main event in the last quarter of the year – a highlight of the South African Innovation Calendar. Created to support and promote innovation and facilitate collaboration among multi-helix actors, the SA Innovation Summit is a crucial tool to inspire sustained economic growth. The outcomes achieved by the Summit, amplify and revive South Africa's renowned competitive edge and it is a powerful tool to bring together thought leaders and practitioners in the field of innovation, show-case success stories, share lessons learnt, and connect with peers. Participate in the SA Innovation Summit and be part of the 2017 Innovation Revolution!
Learn more »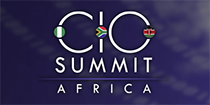 CIO Summit Africa 2017
August 17, 2017 | Cape Town, South Africa

The CIO Summit Africa is a chance for CIOs and IT executives to meet with their technology peers from across Africa in multiple industries including, but not limited to, healthcare, finance, insurance, government, telecom, utilities and education. This three-day summit features engaging keynote speeches, open forums, think tanks, case studies and panel discussions on the latest technology topics and trends. Open discussions and networking time give attending CIOs and technology executives the opportunity to discuss common problems and discover new and innovative solutions. Attendees will leave the event with new business contacts and new ideas on how to move their business forward.
Learn more »